Featured in USGlass Magazine
The September edition of USGlass Magazine features the best in school security glazing and we are honored to be featured among them. Our project with Royal Glass was a great success and it's one of many we've done throughout the United States this year.  See our project and the others at this LINK. 
Texas Proposes New School Safety Standards in Wake of Uvalde Shooting
From the 12/5 edition of USGlass News, The Texas Education Agency (TEA) recently proposed new school safety standards, including the reinforcement of easily accessible windows, for all K-12 public schools in the state.  READ THE STORY HERE.  Ballistic Glass and Armor Solutions has your product of choice, made in house at our plant in Texas. SchoolSafe Glass was formulated and tested for these situations.  Let us help you meet the standards and also keep our children and future safe!
Learn More about National Overwatch
Ballistic Glass and Armor Solutions is honored to work with the team at National Overwatch.  They are a non-profit organization focused on school security. Their mission is to improve the active shooter defense posture in America's schools through a proprietary threat assessment process, by partnering with cutting-edge security vendors like us, and by raising money for school districts that cannot raise it for themselves –  all in order to upgrade schools with the necessary equipment and training to make schools harder targets.  Learn more at https://nationaloverwatch.org/#home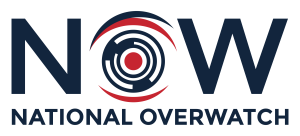 Seeeing it All for themselves- Customer Visit
We were honored to have a mix of people including a  glazier working on a big job with us and their General Contractor to stop by our facility.   We were able to walk them through our operation and show them in person the way we MANUFACTURE the best ballistic products in the industry. They had a chance to see and feel for themselves the way BGAS protective glass works!
One of the big items was seeing and testing our SchoolSafe Premium glass which passed with flying colors.